This post contains affiliate links. As an Amazon Associate I earn from qualifying purchases.
Art is not my son's favorite subject in our homeschooling. And I am not the most artistic person either, so we have mostly outsourced our art instruction. But when I saw the new books from ARTistic Pursuits I was intrigued, because they cover Sculpture, which sounds much more fun to both my son and I than drawing or painting. So my son agreed to help me review the Sculpture Technique: Construct book and try some three dimensional art.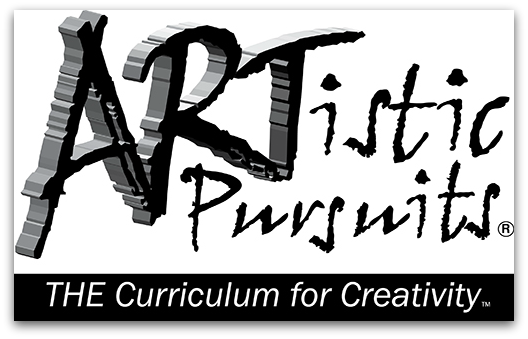 The Program
This book is designed for ages 11-18, and is all about using an additive construction process to put materials together to make sculptures. This book has 4 units, which are:
Creating Form in Papermaking
Creating Planes in Cardboard
Creating Motion with Paper-mache
Creating Volume with Wire
You can work through the units in any order, but we decided to start with the Papermaking unit, mainly because I had made paper before with my older girls and thought it was neat.
So we got our our papermaking dip kit and got to work.
Artistic Pursuit Sculpture Technique Construct

ARTistic Pursuits High School 9-12 Book One, The E

How We Used It
Making the paper was fun and messy! To make it you rip up scrap paper, soak it in water, blend it and then dip it and let it dry. It takes a lot of time for the paper to dry, although the book did give instructions on how to speed it up in the microwave, which was helpful. We discovered the amount of paper we could make was limited by the amount of counter space we had for storing wet paper.
The first project we did was a low relief sculpture, which was a good easy project. Sadly our new dog Ziggy ate it before I could take pictures though. The next project was a little more difficult, and involved forming the paper into leaf shapes and making a poinsetta.
The book includes ideas for the projects and templates for making the leaf shapes. My son didn't branch out much from the examples given in the book, probably because he isn't overly confident in his artistic abilities. The third and fourth projects involved building a wire form and wet wrapping paper around it. My son found it harder to get the results he was expecting with this technique, but they were certainly fun to try. I keep telling him art is more about the process of creating than getting a perfect result!
What We Thought
We enjoyed using the program together. I like the variety of activities, and some of the ones included are unique. The projects were well thought out and increased in complexity, and the directions were complete and easy to follow. My son still doesn't love art. But he knows he needs 1/2 credit of art to graduate from high school, and he'd rather make 3-dimensional sculptures than do drawing, painting or art appreciation, so we are going to finish the book.
When I think of sculpture I have always thought of making things out of clay, so I really liked that this book went in a totally different direction. However if you want to work with clay ARTistic Pursuits has another book in this series, Sculpture Technique: Model which does just that. Overall this is a fun homeschool art program, even for a less than enthusiastic student.
The program retails for $47.95, and you will have to buy some supplies to complete the projects. The book has the supply list broken down by unit, so you can get supplies as you go along. We already owned a papermaking dip mold, so our outlay for unit 1 was only about $5, and I don't think it will cost us more than another $30 to get the remaining supplies for the book. It is definitely cheaper than signing up for a local art class.
Members of the Homeschool Review Crew have reviewed a number of ARTistic Pursuits programs, including the Modeling book, and you can read all the reviews here.