Teens always need money, but earning it can be difficult. My 15 year old son and I recently had the chance to review some ebooks from Micro Business for Teens which are designed to help teens start and run their own business. The books we received are Starting a Micro Business, Running a Micro Business and Micro Business for Teens Workbook.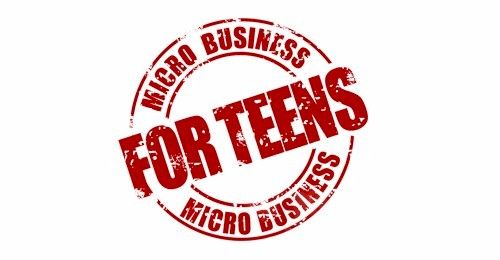 These books are designed specifically for teens, so while the business are more complicated than a lemonade stand they aren't designed to be major undertakings. As the author explains a Micro Business is like a small business, only smaller! There are no employees and the business is simple and cheap to start. These books are designed for kids ages 10 and up, although children at the younger age of the range will need more assistance from Mom and Dad with a potential business.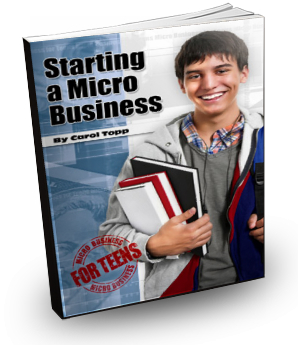 The first book is Starting a Micro Business. This has all the details to help a teen figure out what type of business to start. The chapters are:
What is a Micro Business?
Getting An Idea
Problems and Pitfalls
Plan it First
Financing Your Business
Taking Care of Business
Encouragement
This book has lots of encouraging stories about businesses that teens have started, like piano lessons, gardening, house cleaning or web site development. There are practical examples and clear explanations about what to do and what not to do.
The second book is Running a Micro Business, and this one includes more of the nuts and bolts of what to do once your teen has found their business niche. This includes information on:
Sales
Marketing
Customer Service
Record Keeping
Book Keeping
Legal Issues
Risk
This book has lots of practical advice on issues that many teens wouldn't even think of like business licenses and taxes.

The third book is Micro Business for Teens Workbook, and it has planning guides and worksheets for many of the topics included in the first two books.
Since we received ebooks to review my son loaded them on his Kindle to read the first two books, and he printed out the worksheets as he needed them. He enjoyed the first book and found it inspirational. He had not thought of running his own business as something that was even possible for him, so he got many good ideas from this book. He thought that it was practical and gave good advice like not going into debt, and starting small.
The workbook was good for brainstorming ideas. My son hasn't really come up with a business he wants to run yet, although he has a few ideas he is tossing around. He takes pictures for me for the blog sometimes, and he has told me he wants to be paid for his photography now! He is also toying with the idea of a lawn mowing business, or offering sailboat lessons to his friends. Pet sitting is another one that appeals to him.
Since he is still in the planning stages he found the second book a little less interesting, mainly because it is more applicable once you actually have a business going. He really doesn't care about taxes yet, but if he follows through on some of his ideas I am sure he will find it useful later.
Overall we thought the books were well written and at the perfect level for teens. The author, Carol Topp does an excellent job of writing to teens without talking down to them. If you have a teen who is interested in entrepreneurship these books are perfect for helping them get started in business. The pdf ebooks I received retail for $4.95 each for the first two volumes, and $9.95 for the workbook. You can also buy paperback books if you prefer.
Read more reviews at from other members of the Schoolhouse Review Crew here!