I recently had the chance to review a high school language program from Middlebury Interactive Languages and I thought it was an excellent way for a student to learn a foreign language.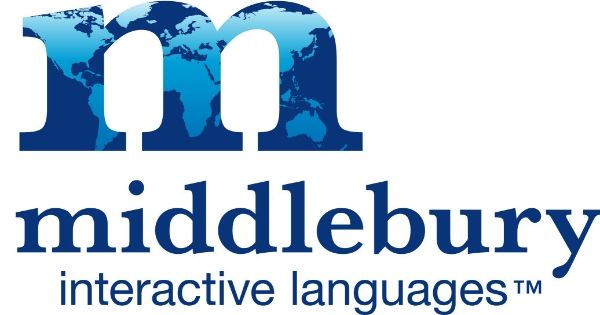 Foreign language has always been the most difficult subject for me to cover in homeschooling, and I have tried many different things over the years. Before this review started my 10th grade son had been doing French for two years, and during that time we had managed to (poorly) cover the material in a standard French I high school class. So I jumped at the chance to review one of the Middlebury French Courses.
Middlebury has a quite a few classes available for children in grades K-12 in four different languages, Spanish, French, Chinese and German. At the high school level the French offerings include standard High School French at Levesl I, II, and III, French I and II at a Fluency level, and AP French. The fluency classes are designed to have more of a discovery based approach than the standard classes. I received the first semester of Standard High School French II for my son.
High School level courses cost $119 per semester for independent learning and an additional $175 per semester with a teacher. The teacher provides support and feedback on speaking and writing assignments. We did not receive the teacher support.
How Course Works
These programs focus on four key language skills: listening, speaking, reading and writing. Vocabulary and grammar are covered, along with some culture. Each semester is divided up into 18 units, and there are 5 lessons per unit. The student is supposed to complete one lesson a day, for 18 weeks. Since you have access to the course for 6 months (26 weeks) there is extra time allowed to go a little slower or take days off.
Each unit has a new vocabulary theme and grammar concept, and there is a focus on reading, listening comprehension, and interactive activities. Vocabulary is taught using pictures, and students have to drag and drop the words to match the pictures.
Each lesson contains multiple activities, and at the French II level there is vocabulary and grammar involved in each lesson, and there are frequent quizzes too, along with writing, reading, listening and speaking assignments.
How We Used It
I used this with my son, sitting next to him as he worked. A large part of our previous issues with foreign language is that I tried to be too hands off, and he just didn't work efficiently by himself. We worked right from the Table of Contents, and just went through each lesson. The speaking and writing assignments he did until I was satisfied they were good enough. You can hook up a headset and use a microphone to record the speaking assignments, but we only did this a few times and usually just did them out loud. There are scripts for many of the grammar and vocabulary lessons that can be printed out, and we found these very useful for reviewing the lesson.
There are some teacher's materials like a calendar and a grade book, but I didn't use them because of the way we decided to implement this program. I took four years of French in high school, and remember enough to be able to mostly understand what is going on. I think the high school level would be more difficult to implement without some knowledge of the language, and in that case adding the teacher support might be helpful.
What We Thought
My son and I both like this program. I finally feel like we are getting somewhere in French! There is a nice variety of activities, so it doesn't get boring or tedious.
The grammar activities are thorough, and it is not just matching things or multiple choice. My son has to actually type in sentences in French and spell things correctly including having the correct accent marks. He finds the listening activities very challenging, because the speakers talk so fast. He has to listen to conversations more than once to understand what is being said.
We have been moving a little slower than the suggested pace because there is so much review that we need to do due to my son forgetting everything he learned in French I. But we are able to complete most lessons in 1 day, spending about 30-45 minutes on a lesson. I expect we will be able to complete the semester before the 6 months end. My son has also been making flashcards and drilling the vocabulary outside of the program, which would probably be beneficial for most students.
Overall I think this is a good program for high school French. Some of our success is due to me being more involved than I was in previous language classes, but the material is also very engaging and includes enough practice and repetition for things to sink in. I am planning to purchase the 2nd semester of French II when we finish this, because it works well for us.
Read more reviews here, including reviews of Middlebury's programs for younger students.