I enjoy math and it is actually one of my favorite subjects to teach to my kids – with one big exception, and that is Geometry.  Algebra, Trigonometry, even basic Calculus I am fine with, but I hate Geometry.  So I was thrilled to have the chance to review a math curriculum from VideoText Interactive and have someone else take over teaching Geometry to my 14 year old!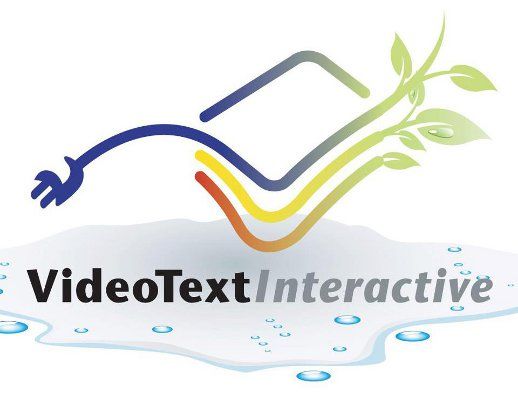 I received Geometry: A Complete Course to review.  This is an interactive curriculum which includes videos, work texts and quizzes to teach concepts in thoroughly.  The course is written and taught by Tom Clark, who has 46 years of teaching math and science and clearly knows how to teach.
I received an online subscription to the Geometry program, which actually includes 3 years worth of math, and covers Trigonometry and Pre-Calculus in addition to Geometry.  Each lesson starts with a short video, which the student is supposed to watch and pause to answer the questions posed.  Then there is a note guide to review the concepts taught, followed by a homework assignment in the Student WorkText.  The following day the student takes a short quiz on the previous day's lesson, to make sure it was understood, and then starts the next lesson.  The program includes detailed solution guides for all the problems, so it is easy for me to check my son's work.
I really like the way the lessons are set up.  The videos cover the topics completely, and then there is plenty of problem solving to provide reinforcement.  There are also progress tests assigned periodically to check, although we haven't gotten to one of those yet. The entire program is online, and the WorkText and Quizzes can either be done online or printed.
When we first started the program we printed everything out, but we quickly decided to save printer ink, and now my son just does his work in a spiral notebook.  He is enjoying using the program, and I am watching the videos right along with him and learning too.  The program starts out with defining the vocabulary of Geometry, and moves onto a unit on measurement, which is where we are now.  The program weaves algebra concepts into the WorkText, so my son has to remember things like solving algebraic equations and manipulating radicals. I like the idea of him keeping his algebra skills fresh while he works through Geometry.
The program is easy to follow, but my son doesn't really use it independently.  I like to be around when he does he lessons, so I can make sure he does pause the video and think about the questions posed.  When he misses a problem on the homework I circle it and then tell him to figure out what he did wrong. There have been a few times when he has asked me to re-explain a homework problem, or at least give him a hint. It takes my son about 45-60 minutes to complete a lesson, which is just about as much time as he wants to spend on math in a day.
The only issue we have had with the program is a minor one – the sound in the videos is a little too low.  So we have to hook up an external speaker to the laptop to make it louder.  We don't have this issue with other videos we watch on the laptop, so I think this is specific to this program.  But this is minor, and easily fixed.  Overall we are pleased with this program, and I feel it is giving my son a great understanding of Geometry.
Another possible issue with this program for many families is the cost.  The online version that I received costs $299, so it is not a cheap program.  It is also available in a printed format, which would be good for someone without fast internet access.  The printed format costs $529.  But while the program is expensive it does cover 3 full years of math.  And each license is good for 2 students, and lasts 3 years after it is activated by each student.  So when the costs is averaged out over multiple students and years it is not as bad. The program is designed for a student who has completed Algebra I and II, which will usually be students ages 14 and older.
Over the years I have found that when it comes to homeschooling there are some subjects where it makes sense to spend money on curriculum, especially at the high school level.  It is possible to teach some things well with free resources on the internet, but sometimes making an investment and getting expert teaching makes a big difference.  Which subjects require more expertise and expense will be different for different families, but high school math is a big one that many people find intimidating.  I think VideoText Interactive is a great solution for anyone looking for a comprehensive math program that takes over the majority of the teaching.
The company also makes an Algebra program which other Crew members reviewed.  Click to read more reviews from the Schoolhouse Review Crew.